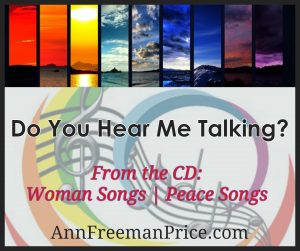 Do You Hear Me Talking?
There are simple examples of this—when we just don't listen to each other. Sometimes it's in a marriage where the same question is asked over and over again and it feels like one person was simply not listening.
It can happen among friends or in the office or at church. Maybe you have your own examples of times when you simply don't feel heard.
In current times I think the gun controversy is one of the best examples of this song. There is a breaking news story of murder and mayhem because of the drastic misuse of a gun and we cry out. Then it happens again and we cry out.
And again and again.
And finally we say "DO YOU HEAR ME TALKING—DO YOU SEE MY LIPS MOVING—DO YOU HEAR MY WORDS FLOATING THROUGH THE AIR?"